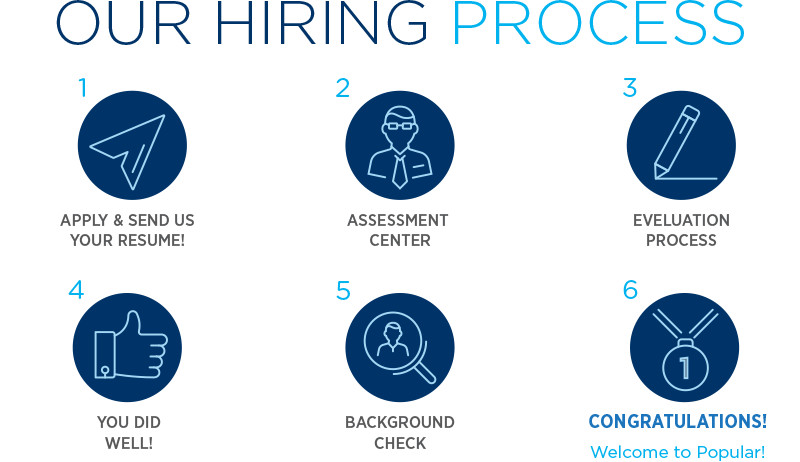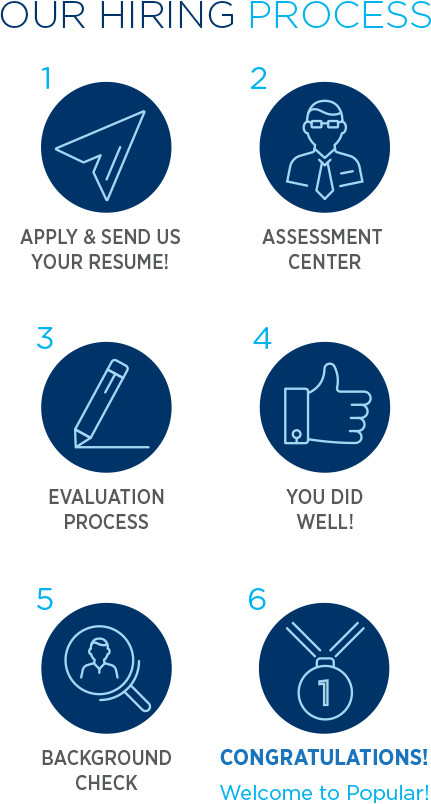 Our Hiring Process...
1. Apply & send us your resume! - Look for job opportunities that match your interest & skills. Tell us about yourself, highlight your achievements & goals.
2. Assessment Center - Our team will review your application, if we find a potential match we will be contacting you.
3. Evaluation Process - Our team will start to get to know you better thru: tests & interviews.
4. You did well! - We have extended a job offer.
5. Background Check - Our team will evaluate your background check.
6. Congratulations! - Welcome to Popular's Community!