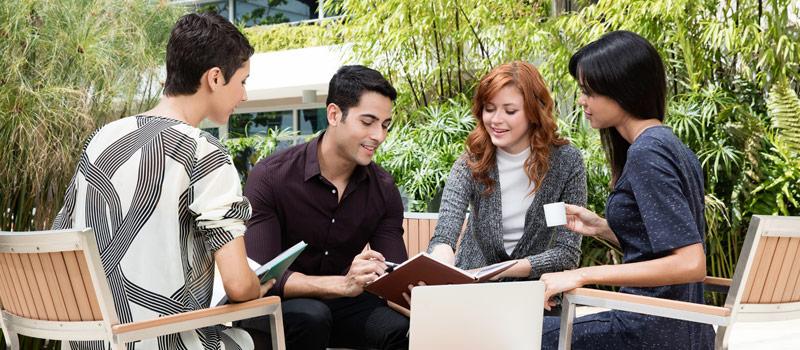 Developing Leaders In Popular
Our goal is to give you exposure to experiences and developing opportunities across the company. We offer different development opportunities designed to equip you with skills to excel. It's a thrilling way to start your career. So consider yourself invited to let us know how you'd like to kick off your career @ Popular.
Leaders Emerging @ Popular (LE@P) - Your Summer Experience
A program for sophomore and junior college students. Selected candidates will spend eight exciting weeks getting an insider's view of Popular and the financial industry, participating in trainings; community and leadership activities; and work in special projects based on their academic background with assigned mentors or advisors, who will help them grow and make the most out of the experience. At the end of the Program trainees will present their high-impact projects to our leaders.
Learn more
Trainee Program
The Trainee Program is a one year program for recent college graduates, designed to develop future leaders within Popular. Selected candidates will participate in trainings, community and leadership activities, and spend pre set time rotating among different business areas of Popular. Finally, cap off this one-year program by analyzing, developing and presenting a special project to our leaders.
Learn more
Internship
As an Internship student you'll work within a specific business group area and a hands-on training, with exposure to multiple roles and lines of business. During the program, you'll have a formal mentor and participate in regular day to day activities.
Learn more
University Engagement
Popular has a strong compromise with the education and development of future leaders in Puerto Rico. As part of our alliances with the universities, we offer activities to strengthen the knowledge and skills of the students in their field of study. We prepare the students to face the challenges in the work place.
Learn more