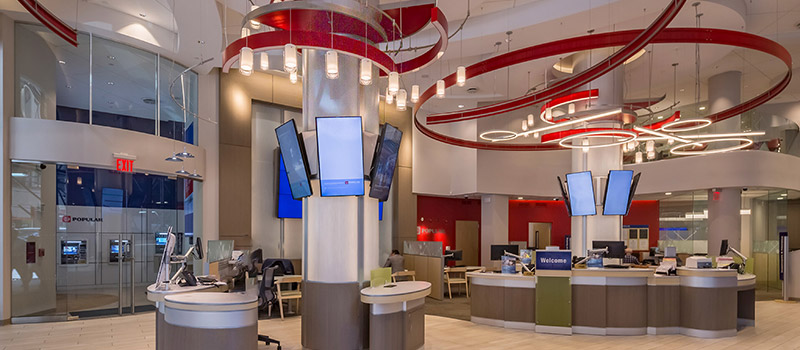 Our Story
At Popular, we are proud of our history and heritage of providing financial services to our communities for well over one hundred years.
Everything we do is connected to the founding vision and values that our early leaders established in 1893. Their compelling vision was born from a simple idea: to serve the working classes and the underserved. Since those humble beginnings, we have solidified that vision and grown into a strong financial institution, supporting our communities in Puerto Rico, the United States, the Caribbean and Latin America.
In 1961, when many Puerto Ricans migrated to the U.S mainland, Popular decided to follow in their footsteps and support their dreams – the dreams of home ownership, financial independence, and business entrepreneurship. From our first branch in the Bronx, Popular now operates in multiple states, with a broad network of branches and employees. We proudly serve a diverse group of business and individual customers and strive to serve our Customers, our People, and our Communities, with a commitment to delivering strong financial results to our Shareholders.
At Popular, our mission is to be a best-in-class bank in the markets we serve. For additional information about Popular, our services and products, you can visit our website at popularbank.com and connect with us on Facebook.